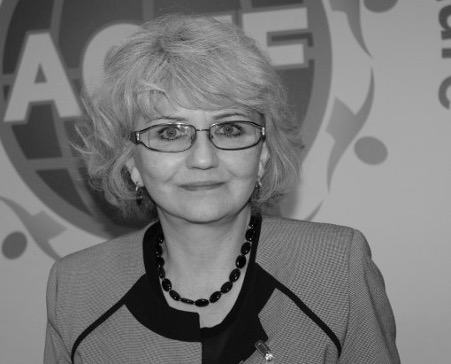 It is with great sadness that we announce the passing of our Central and Eastern European (CEE) Chapter Chair Professor Urszula Kaczmarek who died on 21st May 2022.
Prof. Kaczmarek had been Chair of the ACFF CEE Chapter since its launch in 2014 and during this time she led the Chapter through a range of achievements which included the creation of 9 working groups each focused on a different key aspect of dental caries, translating the ICCMS guidelines into Polish for student handbooks, and issuing oral hygiene guidelines for children, adults and the elderly.
Prof. Kaczmarek was a specialist in conservative and paediatric dentistry and worked at the Medical University of Silesian Piasts in Wrocław, Poland. She was vice-dean of the Medical Faculty (1990-1993, 1999-2001) and vice-dean of Medical-Dental Faculty (2004-2008). She was a consultant in paediatric dentistry for the Lower Silesia region since 2005. During her career she published over 500 papers, co-authored 38 chapters in textbooks, and was scientific editor in 2 textbooks and 9 translated textbooks.
Urszula will be sorely missed and we are incredibly grateful for her contributions to the ACFF.