Visiting the dental team can be a scary time for many people. If you're feeling unsure of what to expect take a look at our handy overview below to give you a better idea of what to expect. If you still have any questions, are feeling anxious or are unsure of how to go about making an appointment with your dentist, please get in touch at contact@acffglobal.org.
---
Who will I see?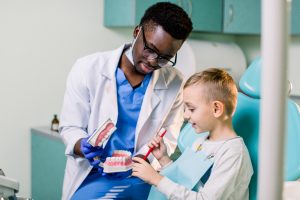 During your visit you may see one or more members of the dental team. Who you see will depend on where you live, the health system in your country and what it is that you need done,
Dentist
Dentists diagnose and treat problems with patients' teeth, gums, and related parts of the mouth. As well as providing preventive care, they will perform restorative treatments, such as fillings, root canals and crowns, as well as sometimes more complex procedures. .
Dental Hygienist
In many countries hygienists play an important role in preventive dental care. They provide advice and instruction on taking care of the teeth and gums and on diet choices that affect oral health, and also dental cleaning services.
Dental Therapist
In a number of countries, Dental Therapists provide over 90% of oral care for children. They are preventively focussed professionals, providing advice, cleaning and minimally invasive treatments, as well as providing restorative care where needed.

Dental Assistant
Dental Assistants are an integral part of the dental team and in many places their duties extend beyond chairside assistance. Their role in helping patients to feel comfortable and assisting them in understanding the advice given is invaluable. Many Dental Assistants have done further study in order to assist them in providing preventive oral health education to their patients.

Oral Surgeon
You may be seen by a specialist oral surgeon if the procedure you require is more complex. Surgeons have undertaken further training in a particular area of dental surgery.
---
What will happen?
If you are visiting for a check-up, you will be asked some questions by the dental worker about your oral care routine and potentially your diet. The dental worker will then examine your teeth one by one whilst logging the condition of each of the surfaces of your teeth for your records. Notes may be taken by a dental assistant. After examining your teeth, the dental worker may suggest any preventive or treatment measures that should be taken to help you improve your oral health.
---
Treatments
There are a few 'at home' treatments that might be suggested by your dental team.  These might include an adjusted oral care routine or diet changes, or the use of high fluoride toothpaste as an intervention.
Ask your care team what 'Minimally Invasive' or preventive treatment options would benefit you or your family. If you need more complex treatment, there are a few different restorative procedures that might be offered at the dental office.
Deep Cleaning (Preventive)
A member of the dental team might perform a deep clean on your teeth which removes any plaque which has built up between the teeth or around the gum line.
Fluoride Varnish (Preventive)
A varnish brushed directly onto the teeth which provides a concentrated dose of fluoride to the teeth which can help to stop demineralisation and aid remineralisation, making your enamel stronger and more resistant to attack
Sealants (Preventive)
These are cements which are applied to the occlusal (biting) surface of the teeth. They form a cover over the pits and fissures which are susceptible to decay.
---
Fillings (Restorative)
Decayed tissue is removed before using an amalgam composite to fill the cavity.
Root Canal (Restorative)
When decay has progressed into the pulp, the infected or inflamed pulp will need to be removed. The inside of the tooth is then cleaned and afterwards filled with a rubber like sealant.
Crown (Restorative)
A type of dental restoration which completely covers a tooth or dental implant, bonded to the tooth using dental cement. Crowns are often needed when a large cavity threatens the ongoing health of a tooth.