The COVID-19 pandemic has affected us all over the last year. To get a better understanding of what the effect has been on both routine dental care and the prevention and management of dental caries in Europe, the ACFF has surveyed 2000 dental professionals throughout the UK, Scandinavia, France, Germany, Spain, Italy and Poland.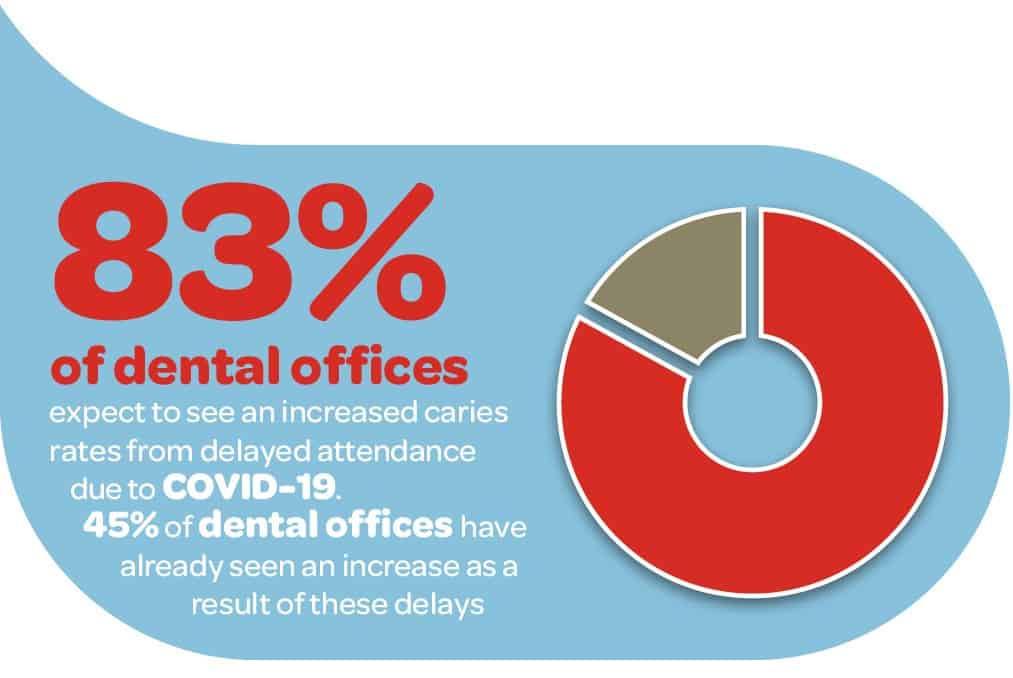 The results show that dental teams are facing an uphill struggle to maintain the level of care and prevention that they have previously been able to administer. 45% of dental offices have seen an increase in caries and 83% expect to see a further increase when regular patient attendance starts again. The boredom and stress caused by lockdowns and the pandemic are expected to have led to changes in patients' habits such as increased snacking and laxer dental routines without the advice given by dental professionals during regular check-ups.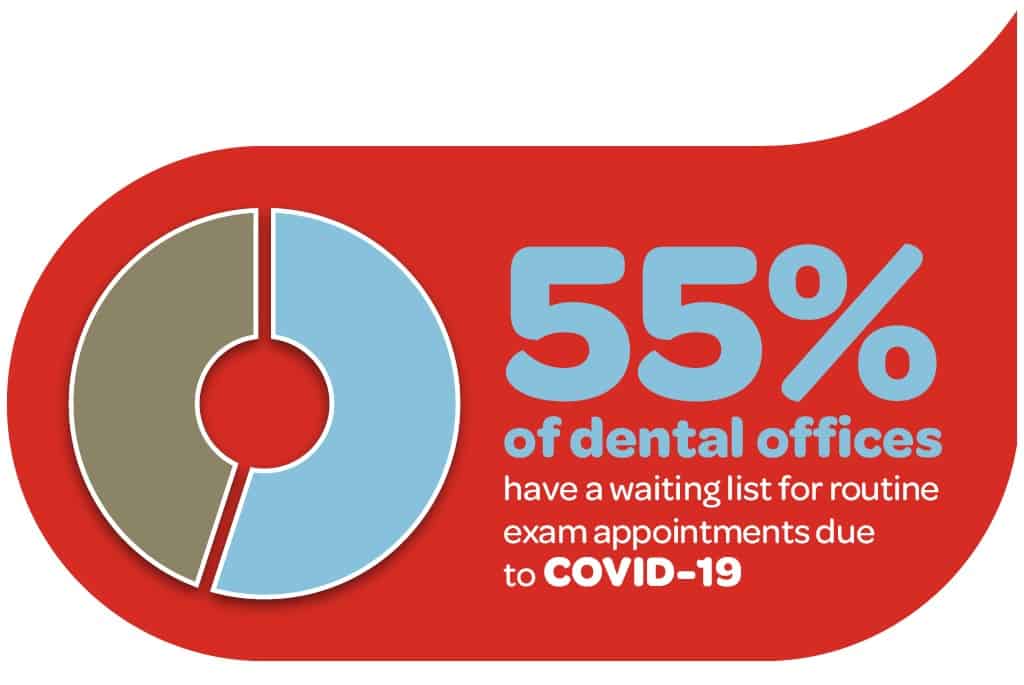 The risk of caries only increases when we factor in that 55% of respondents now have a waiting list just for routine examinations meaning that these adverse habits will have a longer time to affect the patient's oral health.
The good news is that two out of three dental offices report 75% of their patients do not have any additional safety concerns in regards to their dental office being a high-risk environment for catching COVID-19. The hope is that this view point will lead to a more normal level of patient attendance as and when the pandemic eases. Still, work can be done to calm the worries of those patients that do have concerns.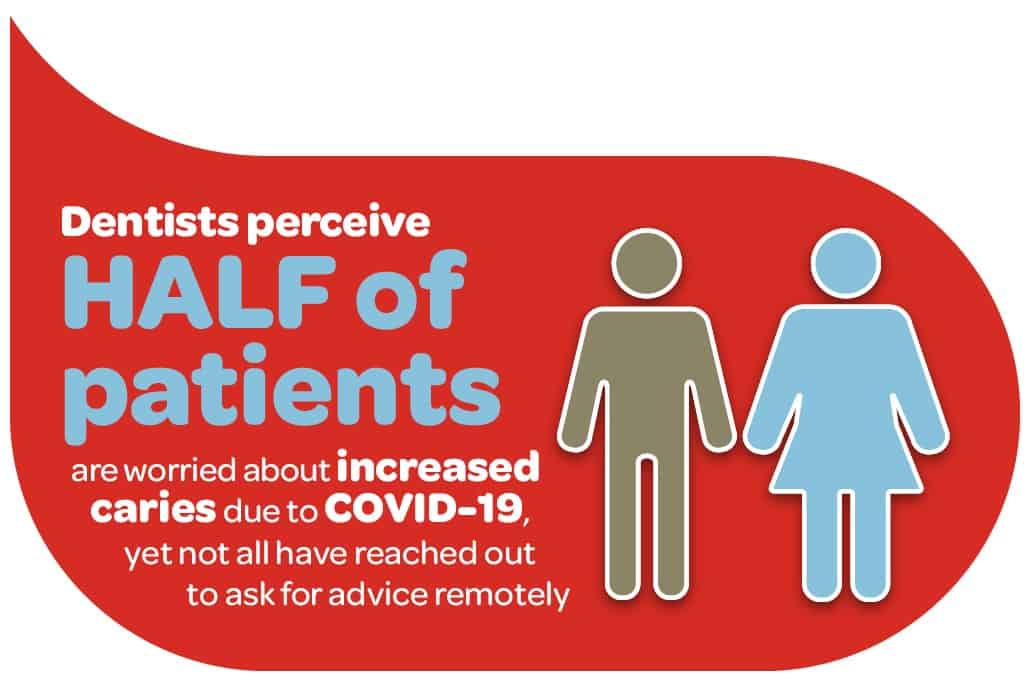 In regards to the survey, Professor Nigel Pitts, Academic lead for Impact at King's College London's Faculty of Dentistry, Oral and Craniofacial Sciences, and ACFF Chairman, commented 'Timely preventive action remains key, particularly within the current situation. Where possible, dental professionals should take the time to proactively engage with patients'.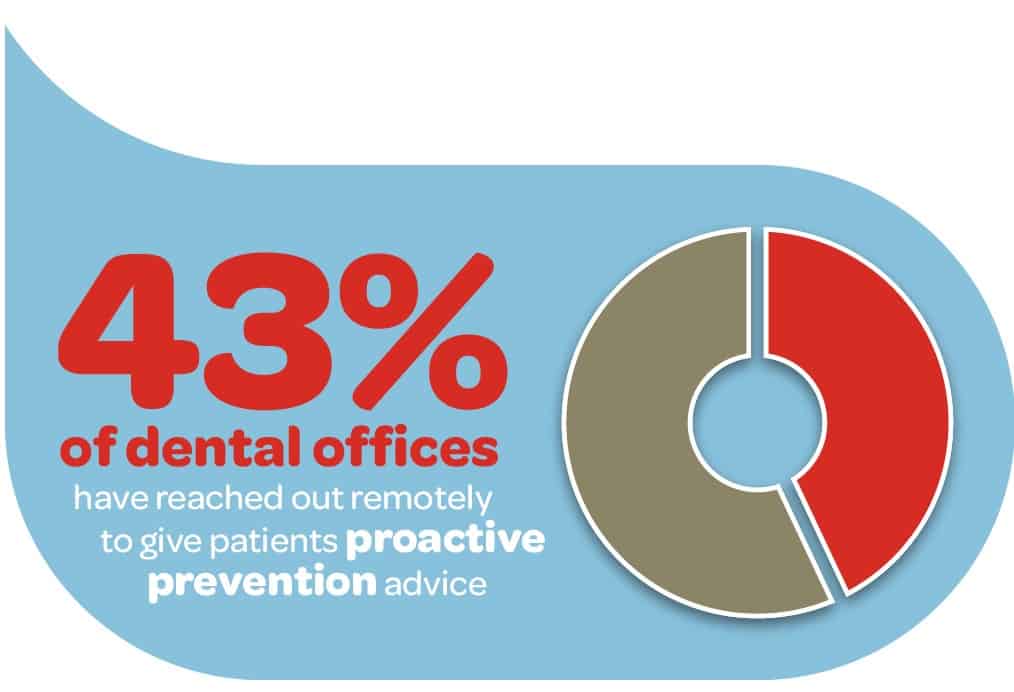 While the survey highlights the issues faced by dental teams, it also highlights some of the ways that dental professionals echo Professor Pitts' comments and are proactively engaging with the issues presented. 43% of dental offices have reached out to give patients caries prevention advice using phone and video call. 34% of dental offices have contacted at-risk patients to check that they still have access to high fluoride toothpaste. Where possible, it is steps like these that will go a long way in the prevention and management of caries and this positive activity is heartening to see.
As these results make clear, there are a lot of difficulties facing dental teams in these hard times, both with routine dental work and in the prevention of caries. But, it is also clear that preventative steps can and are being taken by dental professionals innovating and incorporating new technologies and methods into their routines. Together, we can overcome these hurdles and aim for a cavity-free future.