The Trustees of the charity are responsible for ensuring that everything we do is in the best interests of achieving our goals.
Professor Chet Douglass
Chester W. Douglass, DMD, PhD, is Professor Emeritus of Oral Health Policy in the Harvard School of Dental Medicine and Professor of Epidemiology in the Harvard School of Public Health where he formerly directed the Harvard University Oral Epidemiology Doctoral Training Program.
Dr. Douglass has served as Immediate Past President for the Denta Quest Foundation and as Chair of the Program Committee for the Massachusetts based Health Resources in Action as well as their Board of Directors, and speaks frequently throughout the United States on issues related to trends in the economic market for dental care, access to dental care, and the effect of demographic trends and new technologies on the need and demand for dental care.
Professor Tim Newton
Tim is Professor of Psychology as Applied to Dentistry at King's College London Dental Institute. He also holds Honorary Consultant Health Psychologist positions with Guy's & St Thomas' NHS Foundation Trust and King's College Hospital NHS Foundation Trust.
Tim has worked in the behavioural sciences in relation to dentistry for over 20 years, and his particular interests include the management of dental anxiety, the working life of the dental team and patients' perceptions of treatment. He has a strong commitment to ensuring that research is of the highest scientific and ethical standards in protection of the rights of research participants and the wider public served by the research community. In pursuance of this he is Chair of the King's College London Research Ethics Committee.
In 2016 Tim was awarded the Behavioural, Epidemiological and Health Services Research Distinguished Scientist Award by the International Association of Dental Research.
Dr Chris Vernazza
Chris is Senior Lecturer in Paediatric Dentistry and the Director of Research at the School of Dental Sciences, Newcastle University, UK. He also acts as an Honorary Consultant in Paediatric Dentistry for Newcastle upon Tyne Hospital NHS Foundation Trust.
Chris' research interests focus in the area of health economics of oral health and he works at the policy-academic interface applying this knowledge. In addition, Chris is committed to developing research and academic careers in dentistry and contributes to this work through the National Institute of Health Research as well as at his own institution.
His clinical work in paediatric dentistry means that he sees the impacts of a decay on a regular basis, and this has only strengthened his resolve towards the goals of ACFF.
---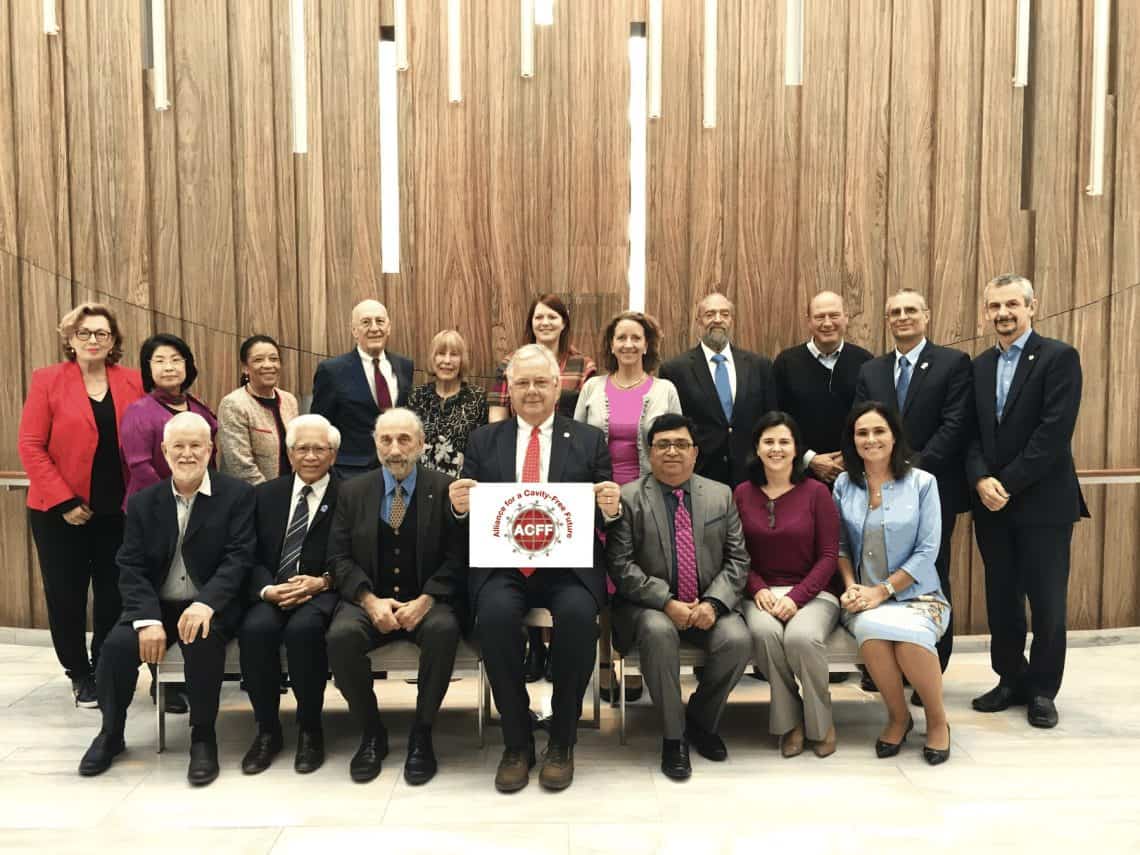 The ACFF Expert Panel
The ACFF Global Expert Panel is formed of a carefully selected group of thought leaders in the areas of cariology and public health, as well as representatives from a number of leading international dental practitioner organisations.
The panel oversees and guides the work of the ACFF, allowing us to make use of their wealth of experience and knowledge to ensure we are acting in the most effective and appropriate way.